THIS MONTH IN YOUR COMMUNITY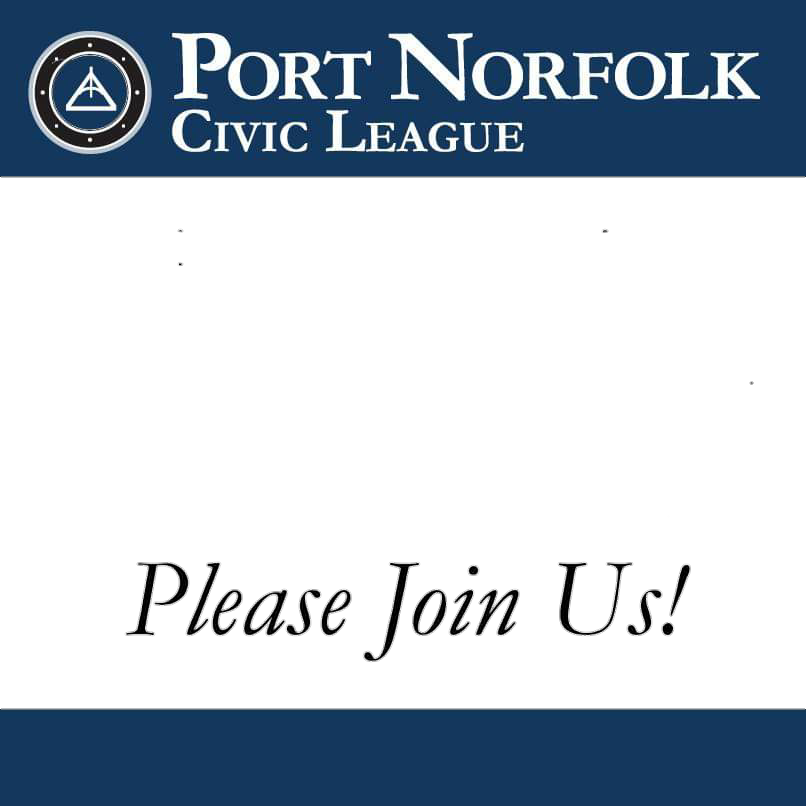 MEETINGS HELD SECOND
THURSDAY OF MONTH
Port Norfolk Rec Center
432 Broad Street
5/20/2020
Dear Port Norfolk Community
The Port Norfolk Civic League appreciates your flexibility and patience as we deal with the unprecedented challenge of COVID-19. Our Civic League Board has been monitoring local and state officials in ensuring we are doing all we can during these extraordinary circumstances.

To preserve the health of our Port Norfolk community and in accordance with the actions of Gov. Northam and the guidance of the Centers for Disease Control and Prevention, we have decided to postpone Civic League Meetings and league events until restrictions are lifted and City buildings are reopened to the public.
Each of you is a valued member Port Norfolk Community. We truly are a family and your well-being is our main concern. Again, thank you for your efforts in the face of these unusual challenges and for working to maintain our continued good health by following the recommendation of the CDC.


Please monitor the Next Door App https://nextdoor.com for up to date information as to services available, closures and announcement in the City of Portsmouth.
For further questions on day-to-day activities, please consult the latest CDC recommendations at https://www.cdc.gov/…/2019-…/about/prevention-treatment.html
Thank you for your continued support through this difficult time. If you have elderly neighbors or folks who live alone near you. Please be kind and check in with them make sure they are ok or in need of guidance or assistance.
Be kind and be safe,
https://www.ppsk12.us/coronavirus/pps_feeding_program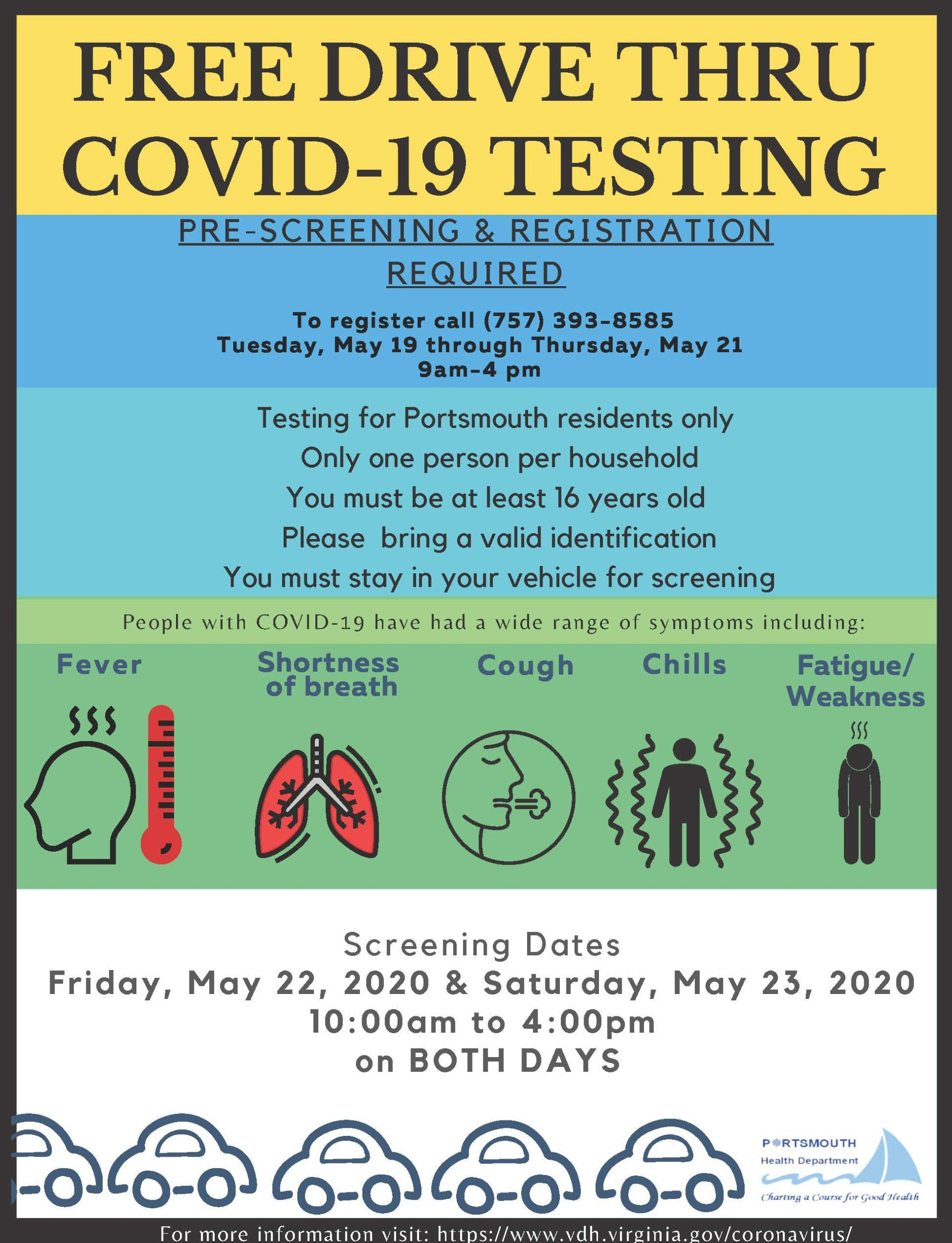 IMPORTANT TESTING INFORMATION FOR COVID-19
THIS UPCOMING WEEKEND 5/22/2020 and 5/23/2020